Welcome to Open Blue! 
The name Open Blue stands for "open heaven." The topic of an open heaven appears in different parts of the Bible. We can read about how Jesus experienced life with an open heaven in the Gospels of Matthew, Mark, Luke, and John.
Heaven is above us. The realm of heaven can appear on earth. Jesus prayed to His Father in this way,
"Your kingdom come. Your will be done, on earth as it is in heaven." Matthew 6:10
Jesus prayed the realm of heaven into this world. Father God answered by opening heaven to Jesus. The kingdom of heaven mightily manifested wherever Jesus did His Father's will. Likewise, Jesus fully lived out His heavenly calling.
Our heavenly calling
Every person has a heavenly calling. You and I, like Jesus, can fully live out our heavenly calling as we obey Father God's will for our life. 
Unfortunately, many people will not discover their heavenly calling because of a prevailing religious paradigm. Some churches and ministries operate out of a religious paradigm while expecting every participant to exclusively support the corporate vision, mission, and core values of the organization. Surprisingly, with a disproportionate focus on the corporate assembly of believers, the heavenly calling of individuals is almost entirely overlooked. It is as if a personal vision, mission, and core values of a heavenly calling compete with the corporate vision statement that benefits "everyone" in the group.
All the while, participants are instructed by leaders to routinely go through the revolving doors of volunteerism to accomplish the corporate vision. Tragically, individuals allow their heavenly calling, related gifting, unique ministry, and potential movement to lie dormant without ever becoming fully developed year after year as a volunteer. 
A kingdom paradigm
The kingdom of God operates differently. Father God factors in the heavenly calling of every individual before He strategically expands His kingdom in the world.
In light of the kingdom paradigm, our personal vision, mission, and core values are treasured assets. Father God carefully observes, nurtures, and invests in our heavenly calling. He views us as too valuable to ignore.
"He views us as too valuable to ignore."
Furthermore, Father God is glorified when people around the world collectively display His infinite creativity through a wide range of heavenly callings. For instance, many of His sons and daughters are stepping out of the religious paradigm to start ministries, establish ministry schools, plant kingdom churches and launch movements of their own. 
What about you? 
Do you have a vision for your heavenly calling? 
Following is the Open Blue Hub vision, mission, and promise statements.  
Open Blue Vision
Our vision is to cultivate an open heaven culture around the world by getting people inspired for their heavenly calling.
Open Blue Mission
Our mission is to engage the online world and get people inspired for their heavenly calling.
Open Blue Promise
Following is our promise to everyone interested in connecting with Open Blue.
We promise to create innovative resources that inspire individuals to fulfill their heavenly calling.
Are you inspired yet? Continue exploring the Open Blue Hub for more empowering resources.
We pray you experience life with an open heaven. We also pray you accomplish your heavenly calling for your personal fulfillment and Father God's glory.
Get inspired for your heavenly calling!
Donovan Dreyfus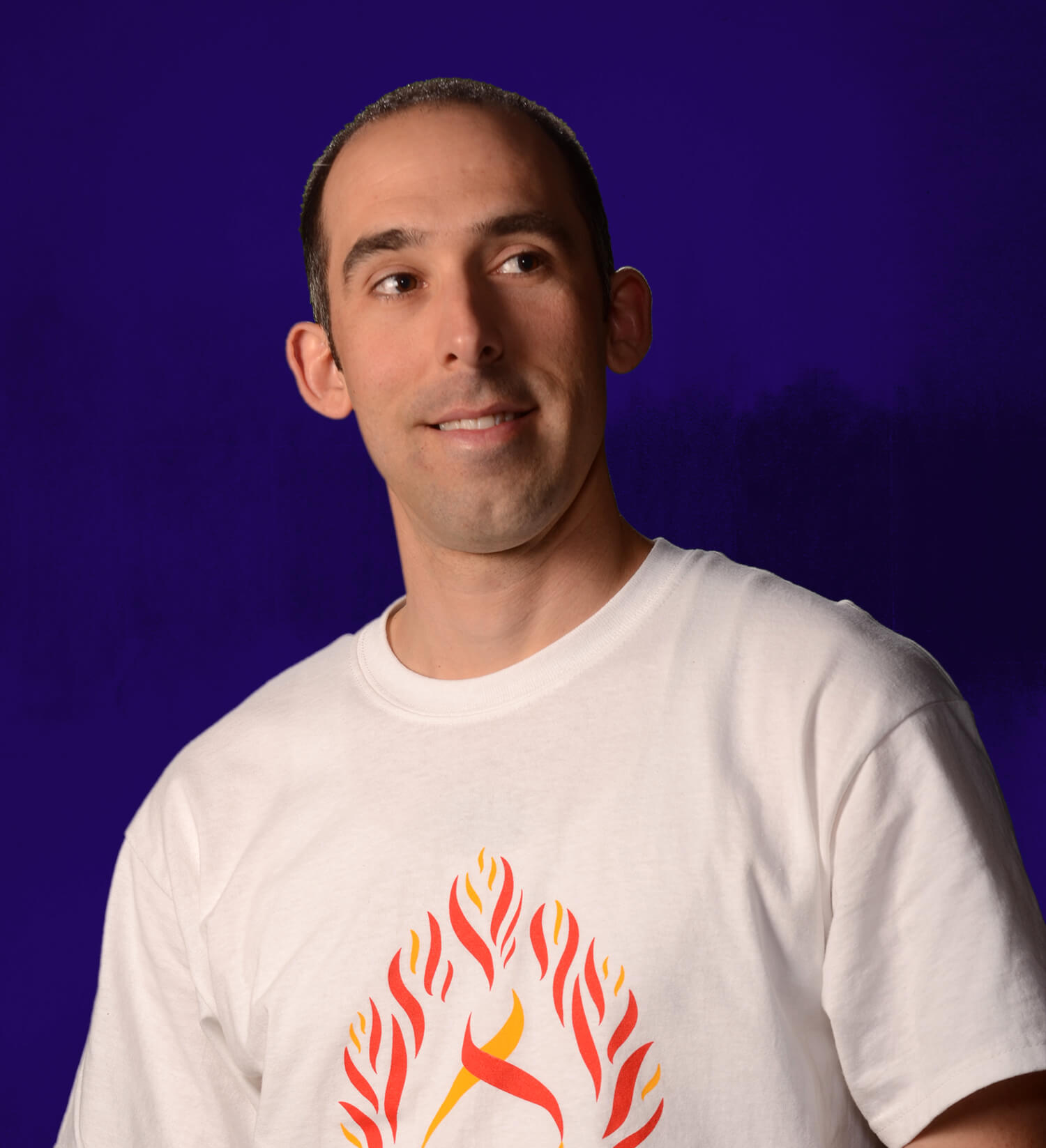 Donovan Dreyfus is the author of the Collaborating with Jesus book. He also founded the Collaborate Move•Meant Studio and Open Blue Hub, visionary outlets for investing in individuals.
Color Options from $24.00
Cultivate an open heaven culture with distinctive Open Blue t-shirts. Our Color Option t-shirts have a classic fit (not form-fitting like the Staple Option). The variety of colors makes these t-shirts a great go-to for any occasion. They are made with weighty cotton and have thicker material. Their shape holds after being washed.