Jesus preached about the kingdom of heaven frequently during His time of ministry on earth. He boldly called out to the crowds, "The Kingdom of Heaven is at hand (Matt. 10:7 NASB)". Then, He would demonstrate what the kingdom of heaven looked like by healing the sick, raising the dead, and driving demons out of people (Matt. 10:8). Wherever Jesus went, He created opportunities for people to see the kingdom of heaven at work in their midst.
Invitation to enter the kingdom of heaven
Jesus was spiritually awake to see the realm of heaven on earth. His spiritual eyes were open, looking intently to observe His Father's kingdom activity in Israel. In doing so, He partnered with His Father to display the reality of the kingdom of heaven among the people. He also consistently extended the Father's invitation for everyone to enter the kingdom of heaven by passionately preaching, 
"Turn to God and change the way you think and act, because the kingdom of heaven is near" (Matt. 4:17 GW).
The Father's invitation to enter His kingdom was bold and confrontational. It was a high calling to turn away from a life of sin, worldliness, and self-centeredness to wholeheartedly engage in a relationship with Father God. It was divine instruction for people to change their mindset and behavior in preparation for a new kingdom lifestyle of experiencing heaven on earth. At the very least, it was an appeal to awaken to the kingdom of heaven around them. 
Awaken to the kingdom of heaven
The Father's invitation to enter the kingdom of heaven is offered to us as well. The question is, do we have a willingness to awaken to the kingdom of heaven? In other words, are we willing to change the way we think and act in order to become spiritually awake to the kingdom of heaven around us?
Turning to Father God is by far the most important step toward a spiritual awakening. Still, people may not be ready to make the commitment to enter a relationship with Father God at this time. That being the case, a spiritual awakening can start by simply looking for heaven around us. Look around for heaven and take notice of how Father God is at work in our life or the lives of others. Below is a couple of examples of how Father God's kingdom activity may be present in our ordinary circumstances of everyday life. 
Look around for heaven when recurring themes appear in life.
For instance, the main subject matter of a dream from the night before is seen on a billboard sign while driving to work. Then, the same topic is brought up that evening in an unplanned dinner date with a close friend. Is this mere coincidence, or is Father God using repetition to get our attention and reveal His presence throughout the day? 
Look around for heaven during the uncommon events in life. 
For example, a stranger approaches us to share a word of encouragement on our regularly scheduled lunch break. Could this be a divine appointment that was sovereignly set up by Father God? We can easily dismiss this instance as an act of kindness if we are not looking around to see if Father God is working on our behalf. On the other hand, we might notice how Father God is at work in our life when we intentionally look around for heaven. 
From now on, let's decide to look around for heaven. We have nothing in this world to lose by looking around for heaven. Even though heaven is not visible to the naked eye, the conscious act of looking for it will at least elevate our outlook on life.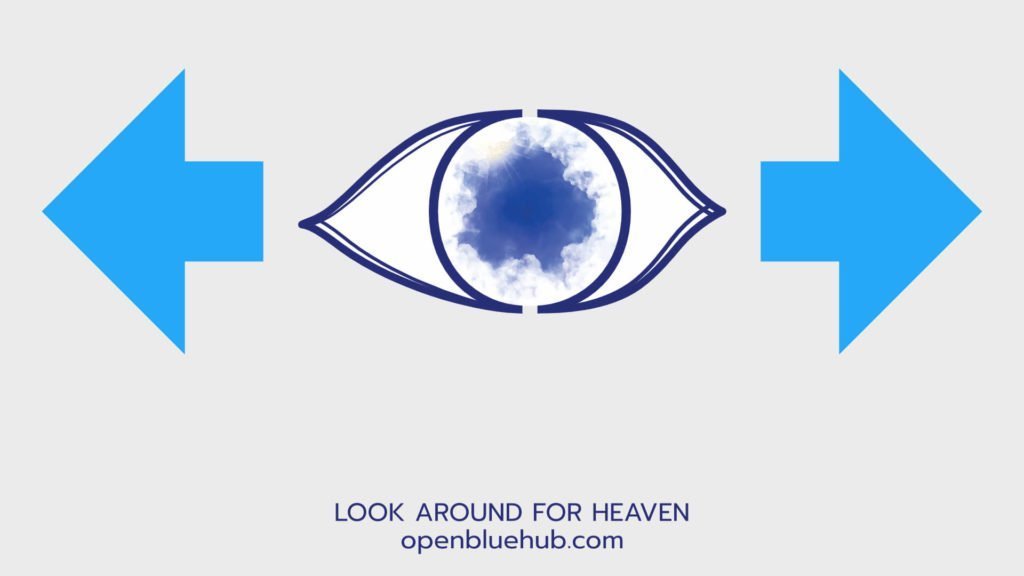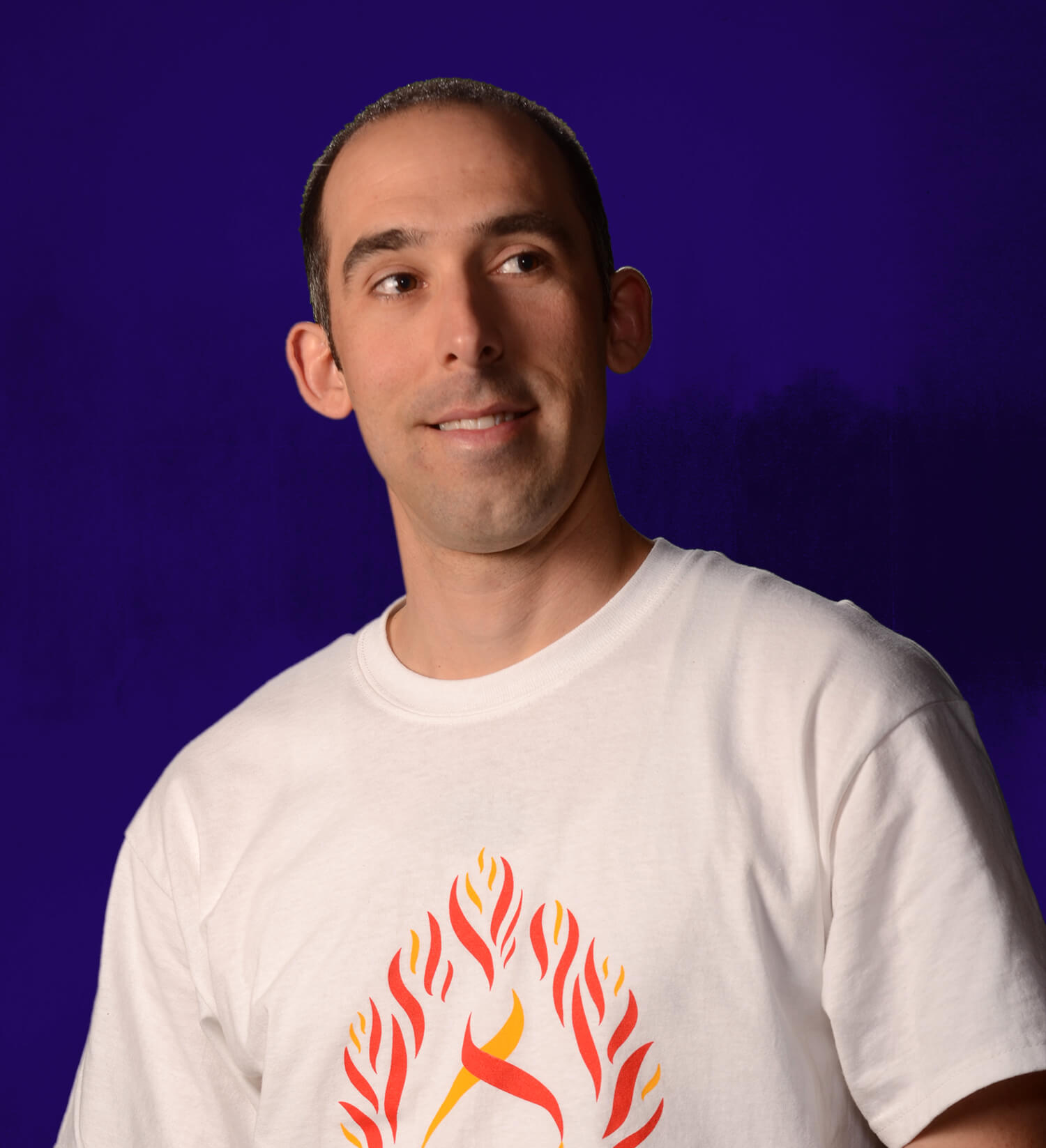 Donovan Dreyfus is the author of the Collaborating with Jesus book. He also founded the Collaborate Move•Meant Studio and Open Blue Hub, visionary outlets for investing in individuals.
Color Options from $24.00
Be an awakening agent with Awakening Attire t-shirts. Our Color Option t-shirts have a classic fit (not form-fitting like the Staple Option). The variety of colors makes these t-shirts a great go-to for any occasion. They are made with weighty cotton and have thicker material. Their shape holds after being washed.