Jesus experienced life with an open heaven. One of the amazing accounts of Jesus experiencing an open heaven is as follows,
As soon as Jesus was baptized, he came up out of the water. Then heaven was opened to him, and he saw the Spirit of God coming down like a dove and lighting on him. Then a voice said from heaven, "This is my own dear Son, with whom I am pleased." (Matt. 3:16-17 GNT)
Father God had instructed Jesus to publicly get baptized by John the Baptist. The act of baptism established Jesus in a right standing with His Father. As a result, Father God opened heaven above everyone who was participating in or observing the baptism event.
Heaven was opened to Jesus
The Good News Translation is more descriptive than others in retelling the baptism account of Jesus. It reveals that heaven was opened to Jesus, not just above Him. Although heaven was opened above everyone else present, Jesus was the direct recipient of Father God's divine expression of love.  
Immediately after rising out of the water, Jesus witnessed the Spirit of God coming down as a dove to rest upon Him. The Spirit of God is a gift of God who is known as the Holy Spirit. Father God opened heaven to lavish a gift upon His Son.
Then, Father God spoke out loud for everyone to hear His powerful words of affirmation toward Jesus,
"This is my own dear Son, with whom I am pleased."
Imagine how Jesus must have felt as His Dad personally affirmed Him in front of everyone. The strong words of endearment and pleasure from His Father must have filled His heart.
Jesus received the love of His Father in a very direct and personal way even though it happened in a public setting. While it is possible that observers were touched during the open heaven phenomenon, Father's direct engagement was clearly for His Son.  
Experience life with an open heaven
Father God wants to engage us through open heaven experiences as well. It does not necessarily have to be during a baptism either. The Bible mentions another open heaven account of Jesus in a completely different setting. So, wherever you are in life, Father God is happy to open heaven to you.    
By this point, you may be asking, why does Father God want me to experience life with an open heaven anyway? The simple answer is because He loves you. 
Take a closer look into how Father God engaged Jesus during His baptismal open heaven experience. Father God opened the spiritual eyes of Jesus to see the sky split open and the Holy Spirit descending upon Him. Lastly, Father God expressed great pleasure toward Jesus with verbal affirmations. 
Father God wants to love us as sons and daughters in this way. He is happy to rip heaven open to engage us in transformative ways like He did with Jesus. Consider how He desires to open our spiritual eyes to see Him actively reach out to us. Think about how He wants to lavish us with priceless gifts, especially the Holy Spirit. Likewise, know that He wants to build us up by speaking life and value into our hearts with powerful words of affirmation. 
Are you ready to engage Father God with an open heaven encounter?    
Ask Father God to open heaven to you just as He did with Jesus. 
Ask Him to open your spiritual eyes to see how He reaches out to you with His spiritual gifts.
Ask Him to open your spiritual ears to hear every affirmation He is speaking to you.
Lastly, ask Him to help you receive His unconditional and unfailing love to experience all of the benefits of life with an open heaven.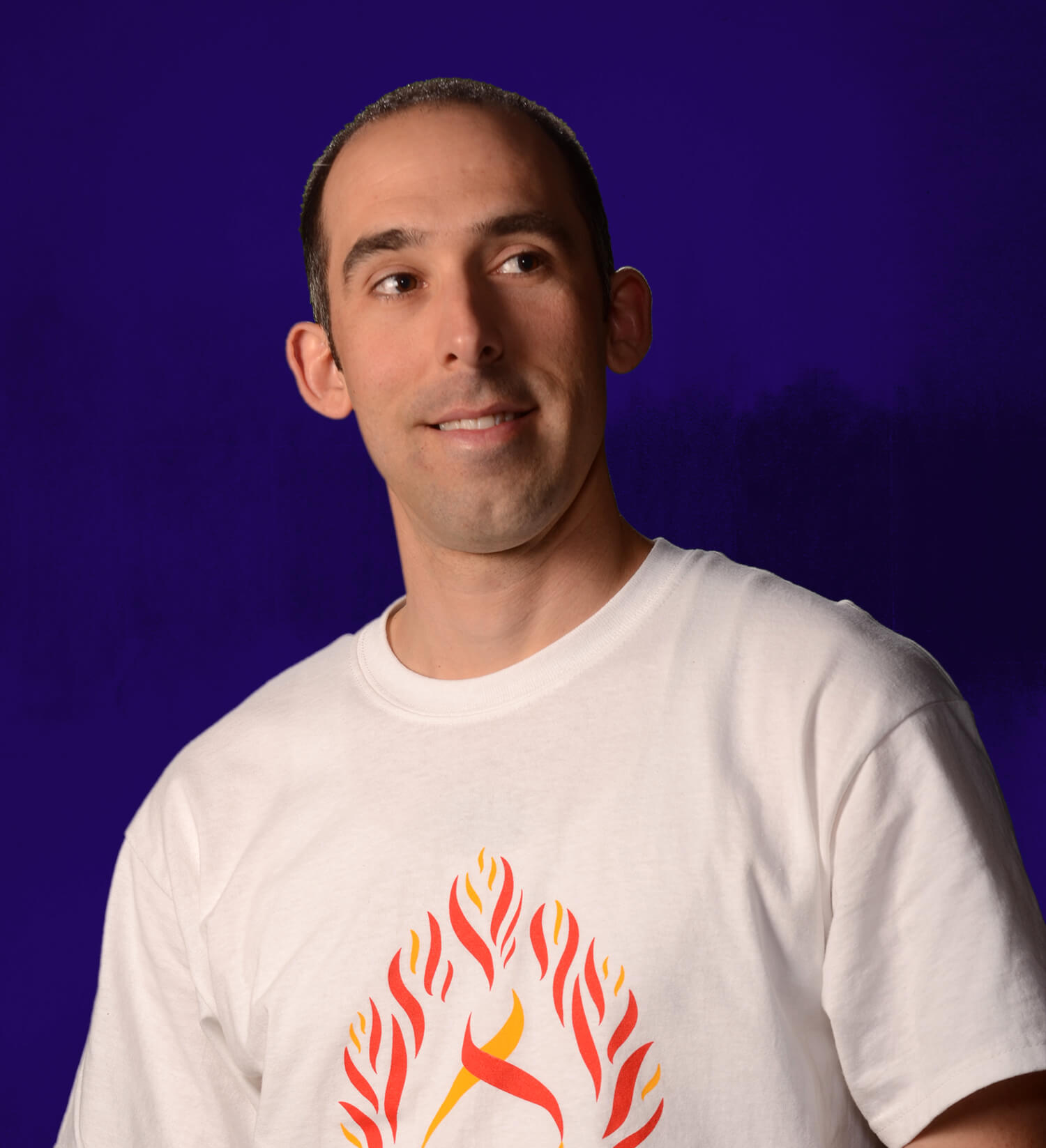 Donovan Dreyfus is the author of the Collaborating with Jesus book. He also founded the Collaborate Move•Meant Studio and Open Blue Hub, visionary outlets for investing in individuals.
Staple Options from $20.00
Cultivate an open heaven culture with distinctive Open Blue t-shirts. Our Staple Option t-shirts are soft and comfortable, but not too light. The sleeves fit snug as the shirt is form-fitting. They also have the right amount of stretch and durability to be worn by men or women.